Description
Brand:
LaaVoo
Material:
100%
Virgin
Remy Human Hair
Color:
#Black& Brown& Blonde; Solid Color& Highlight Color& Balayage Color Can be chosen
Hair Texture: Straight
Extensions Type: InjectionTape Hair Extensions, Pre-Taped and ready to apply
Quality: VirginHuman Hair, Healthy, Soft and Shine. Won't fall off easily. After waiting for a few hours, the glued hair will be very strong on your head.
Can do and can't do: Can be Dyed to darker color, Can be Curled, Straightened. Can NOT be bleached.
Adhesive wefts: 4 cm x 0.8 cm
Shipping time: 3-4 weeks to prepare the hair before shipping
What's Injection Tape?

Invisible injection tape hair extensions are the newest types of hairpiece in the hair extensions field. They offer a lightweight and invisible look, which makes the hair look like growing from the scalp. No one can detect you wear extensions because of their hand-made skin wefts.
Benefits of Injection Tape Hair

Mimics root growth to give elegance invisible skin looking.
Thinner than ordinary tape hair, close to the human skin.
Allow applying same as the common tape hair extensions
It is new and rare in the hair extensions tech, good chance to sell.
Re-tape, reusable, create maximum impact.
Great value, and cheap price than the hand-tied skin tape hair.
One of the best choice for extensionists.
Allow applying the same as the common tape hair extensions.
Virgin hair is the highest quality in human hair product and never been treated with chemicals.It's from one single donor so each bundle you buy should all from one person. This has not been exposed to any kinds of harsh agents and the cuticles all still have to be intact and running the same direction. So virgin hairkeep healthy for long time. The hair can be easily straightened or curled with beautiful results.
Virgin hair can be easily colored to beautiful color, accept curlied and straighten. It will keep good quality and don't easy to tangled.
Virgin hairwill last longer than any other type of remy or synthetic hair ,and to be honest purchasing such a virgin hair can be quite an investment , if you're seeking a unit which can maintain and keep for a long period of time then virgin hair would be the best option. Generally, virgin hair can lasting 6 months to 10 months.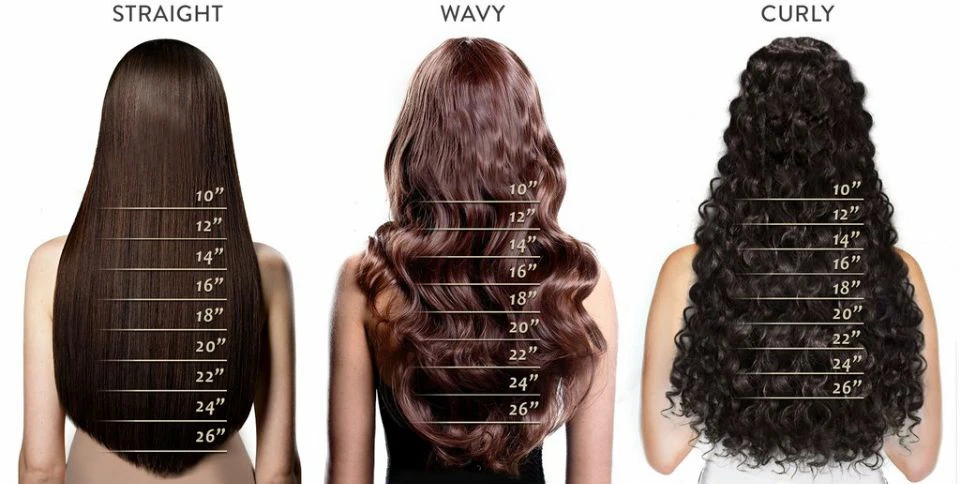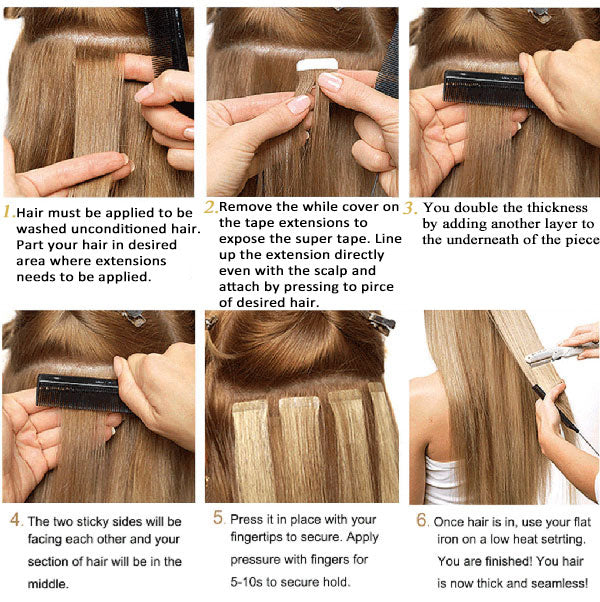 Pay attension to the color match:
Different production batches will result in minor deviations in the final dyeing effect.
The different blend colors will vary depending on the production plant.
This image serves as a rough selection guide. The specific color is subject to the introduction of each product.
If you are not sure which color match you best, please send your hair pictures to us.
Email: service@laavoo.net
Other Beautiful Balayage Color:


Q: Can I Dye the Hair?
A:Yes, the hair can be dyed as it is healthy human hair, keep full cuticle and accept free colored. But there is a general rule that lighter hair is more likely to dye dark hair. And we suggest you to ask the hair stylist to dye for you. Always try a small stand of hair first when you dye it.
Q: Can They Be Straightened, Curled or Tongued?
A: Yes, you can straighten and curl the hair as you like.
Q:I don't know which color is right for me.
A:You can take photos about your own hair and send to email: service@laavoo.net. We will match the best color for you.
Q: How Long Do the Extensions Last?
A: General Speaking the virgin hair extensions can last for 6 months to 10 months. And your personal care also matters the life of the extensions.
In a word, the more you look after them the longer they will last.
Warm Tips:
1.Remember NOT to wash hair within 48 hours after wearing hair extensions.
2.Take extra time for hair care. Remember, extra hair means you'll take longer time in the shower.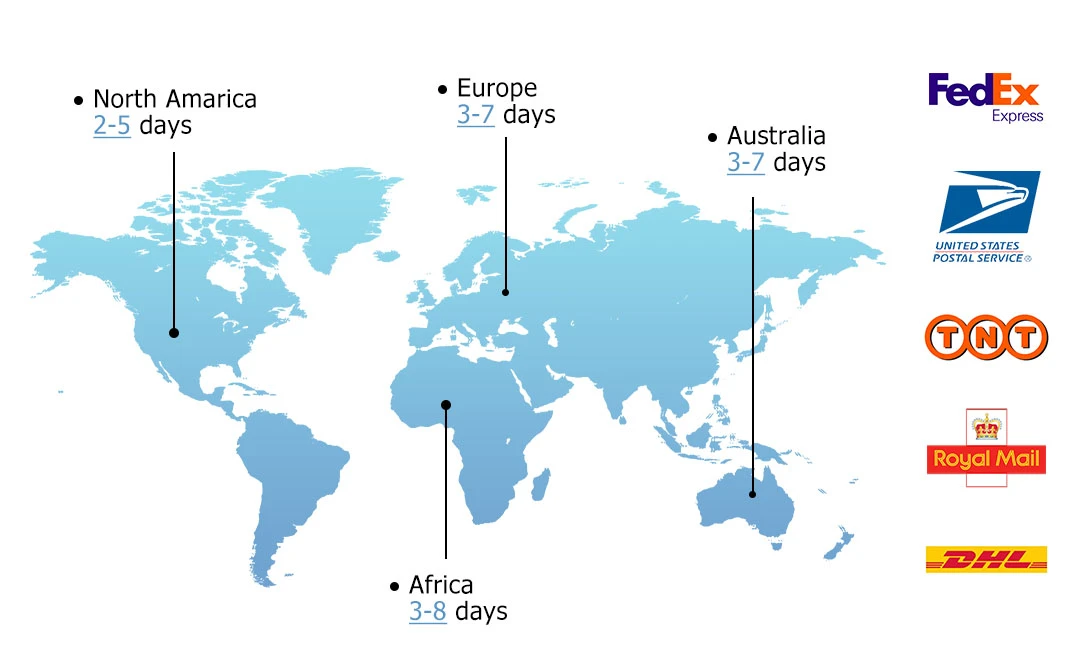 Please don't hesitate to contact us about your problems. We will try our best to make every customer a happy shopping experience on LaaVoo.

LOVE OUR HAIR, ENJOY YOUR LIFE!
Payment & Security
Your payment information is processed securely. We do not store credit card details nor have access to your credit card information.
Best quality tape ins for the price!
These are the best quality tape ins that I've ordered. I have and them in for several weeks now and they still feel soft and they haven't shed. I've styled them several different ways and I couldn't be happier with the quality. I will definitely order them again.
This hair is so nice!!
This hair is so nice !!! It's perfect ! It feels super soft and it's really thick ! I bought 2 packs of the 22in in the shade 1B. It gave me the length and thickness I want ! I like that I don't have to worry about taking these out like you do with clip ins. I will post more pictures when I style it also but here's a before of my hair with no extensions and then a picture with them.
Absolutely worth it!
These are amazing. I usually spend $250 per pack on my extensions but I saw these and figured if they didn't work at least I didn't spend a ton. I ordered 3 packs and started with just two. Two seemed to work on my shoulder length hair but the third really added volume to make it look the best. They are incredibly soft and thick from top to bottom. I highly recommend these!Update: I've been wearing these constantly for the last 2 or so months and they have held up amazing! Very minimal shedding, I've toned and died them to match my hair and there is no damage, they curl and straighten beautifully!
Yes these are the ones!
I've had these extensions on for about 6 months now and I've decided I love them. My past extensions started tangling so much & they didn't hold up too well considering I use almost no heat on my hair. I do use only semi permanent colors to minimize damage tho. They are thick, minimal tangling (I've notice it happens with almost all extensions , hair brushing is key tho), really soft and so far I have not had an issue with them. I can make them blend easily to my hair. My hair is shoulder length super short due to cutting and bleaching it a year ago. And we know all girls love long hair so these make me sooo happy and help with my confidence. Will definitely be purchasing a new set again though. Def recommend. First pic is my short ass hair and second picture is extensions in.
Gorgeous hair
I have to say this was my favorite. I got these for my daughter and it was gorgeous. Very thick and natural, not stringy at the ends like most brands. It's always scarey purchasing hair online but this was an awesome purchase. Wished they had my hair color so I can get some.