Roll over or click image to zoom in
Mono Hair Topper Straight Remy Human Hair Piece Toupee for Women Highlight Brown To Blonde #P4/27
customers are viewing this product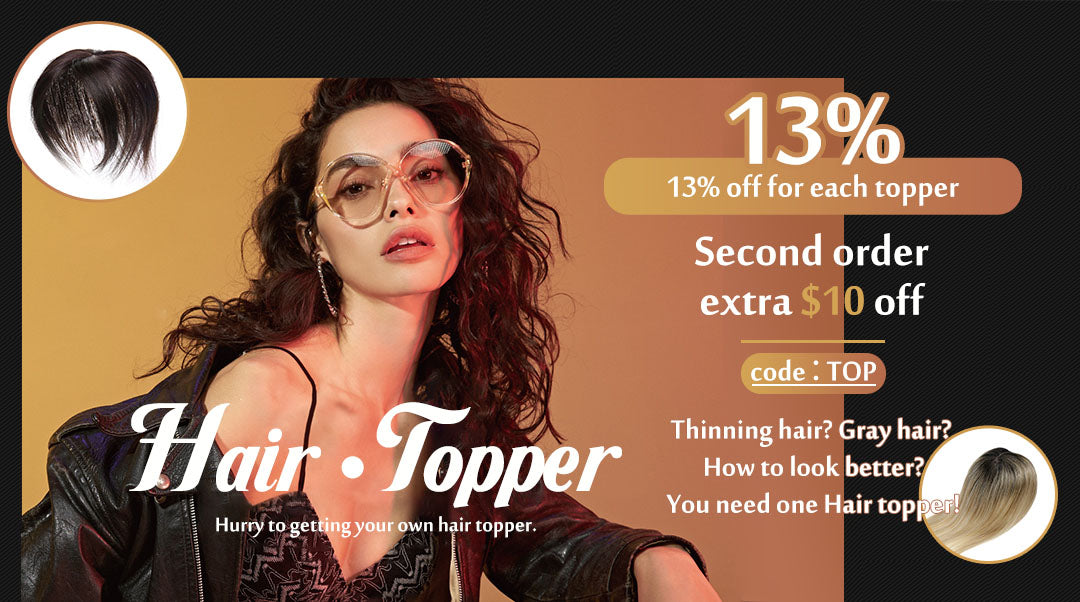 Hair Topper is a specific hair piece that can solve the hair loss problem instantly by cover one atrgeted area on your head, without the heaviness of a full wig. The clever disign will create the effect that the hair is coming from your own scalp.
If you are bothered by thinning, gray hair or even hair damage in top area, this product is exactly for you. It was made by real human hair. Exquisite hand-stitchedblends seamlessly into your natural hair.

Brand: LaaVoo
Material: Hand Made 100% Remy Human Hair
Hair Length: 8 Inch-18 Inch
Weight: 20g-38g
Mono Silk Base Size: 5"*5", 12cm*6cm, other sizes also could be customized.
Color: Piano Color Dark Brown Mixed Honey Blonde #P4/27
Hair Density: Available in 130% and 150% density. Need larger density, contact us to customize hair for you.
Bangs: no bangs
Hairline Part: Free Part
Texture: Straight but can hold a curl or wave (using heat styling tools)

Made of 100% Remy human hair, Hand-made mono base.

Thick Topper with high density, 130% density and 150% density, give you a natural look top line.

Restylable:Can be dyed, curled or straightened like your own hair.

Perfect for slight hair loss, thinning hair, gray hair in crown, damage in hair topper, allergic to dyeing.

The mono base looks just like real human scrap. No one will find your secret.

Easy to wear and remove with three clips for security. Stay firmly in place all day long.

The Mono Base is made with a ultra fine mesh material where Individual hairs are hand-tied, giving the illusion of hair growth from the scalp. The weave of mono base material is tighter that lace. With this base type, the hair topper can have a higher hair density than the regular?lace base hair topper.

Comfort:The Monofilament Base is soft and comfortable to wear, will not irritate your head and can be a great choice for ladies with a sensitive scalp due to chemotherapy treatments or other skin issues.
Realistic: The Mono Base can mimic the look of natural hair growth and provides a free and movable hair parting for easy styling.

When you write down the measurements, don't forget to add one inch to each measurement. This will allow for extra hair on each side for where the clips can be attached comfortably. Make sure the area you plan to clip the hair topper into is healthy hair and can support the weight of the hair topper.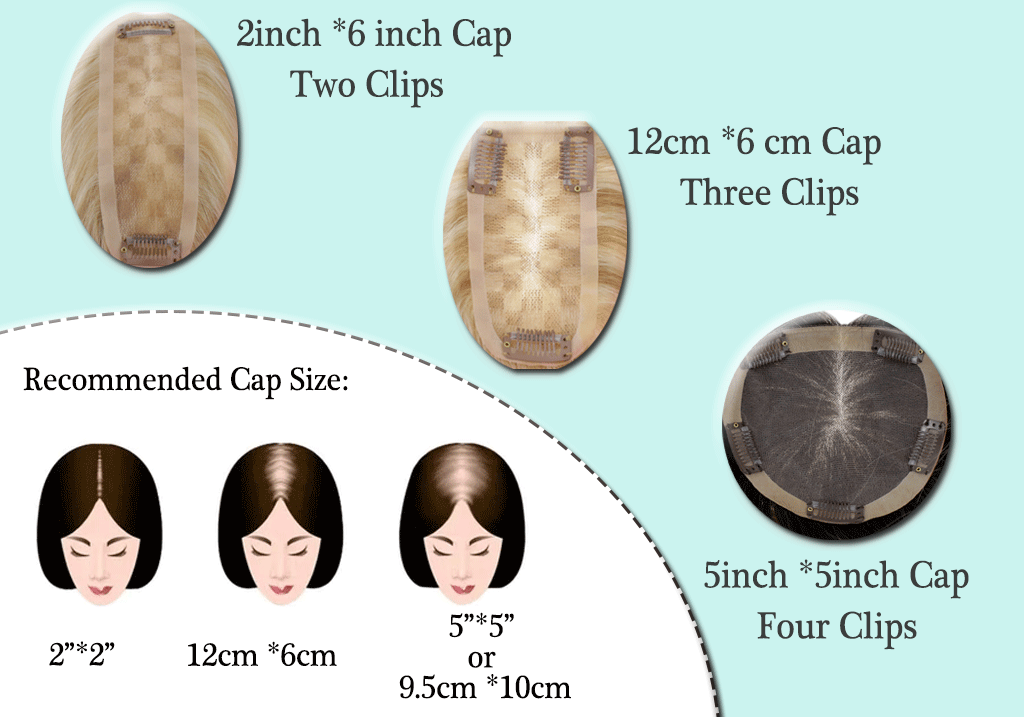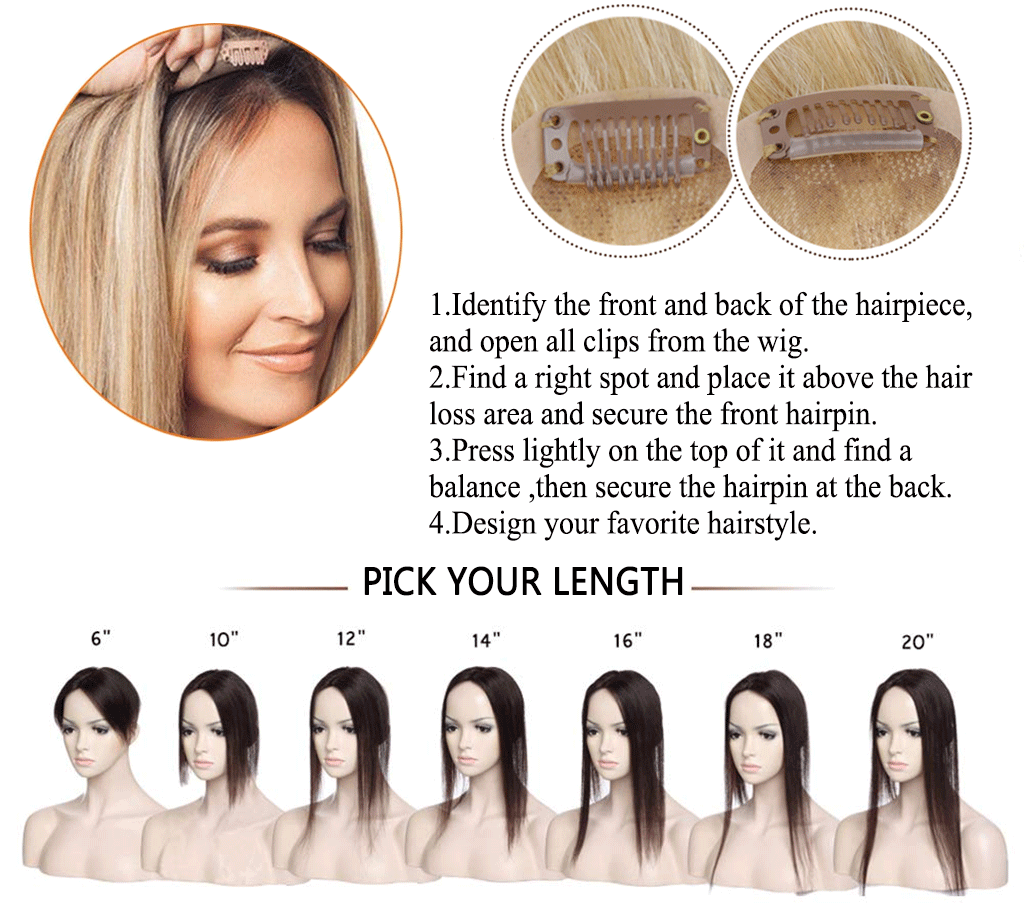 Hair extensions care instruction:
1.Wash in cold or warm water.
2.Add a little of mild Shampoo and hair conditioner then wash gently.
3. Rinse thoroughly in cold water.
4. Do not brush when wet and set on a flat towel and let them dry naturally.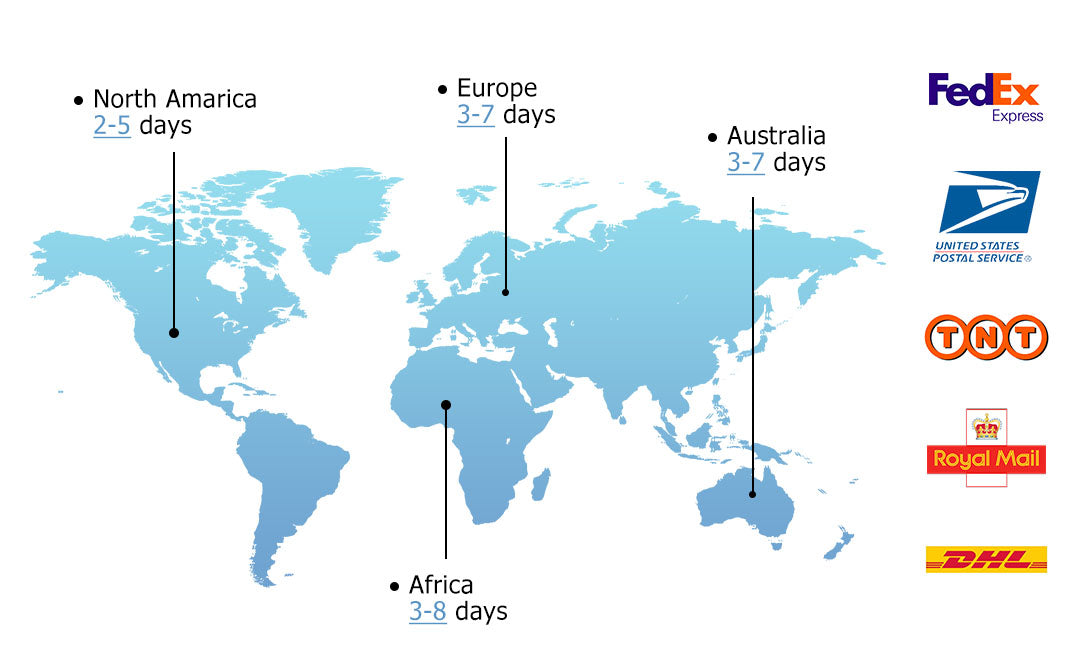 Love it, but a little confused
There hair topper is beautiful. I am just confused. I ordered the 5x5 and it only has 4 clips in it and there is no natural part. I having a hard time parting it. Other than that I love how I felt wearing it. Made my thin hair look thick and beautiful.
The color was just like the pictures in the website.
Good hair, match me well.
The hair is really good. My hair is Dark brown but i dyed to blond before. So this mixed color suit me very well. Love it!
Shipping Service:
1. Free Shipping Service
①For most countries, when the order over $79, you will enjoy free expedited shipping
②Free standard shipping only applies to USA addresses now.
2. Pay extra to get fast shipping
If your order not over $79 or not the place where enjoy free shipping, you can select the expedited shipping on the checkout page to enjoy fast shipping. Generally $18, part of countries has lower or higher shipping fees.

We offer worldwide shipping except for several countries!
*EU changes the VAT law. From July 1st, every international package that ships to the EU will be tax. Please pay attention to the message from the Custom and pay for the tax in time.
Shipping & Delivery Times:
After you place the order, we need time to prepare the product. Generally, we will send the hair out in 24 hours unless there is a fraudulent warning or shipping address error. We don't ship during weekends or Chinese holidays.
Standard shipping: Takes 10-19 days on the way.
Expedited shipping send by DHL FedEx or TNT: Generally 2-7 days on the way
All prices on the website include FREE express shipping*. Your hair extensions are shipped from our warehouses located in either China, the US, or the UK.
Wan to know more about the shipping service, click here to check.
Return Service:
30-Day Return/Exchange Policy:
To ensure that each customer can enjoy pleasant shopping without worries, we support 30 days easy return for exchange hair or refund. If you want to return/exchange for some reasons, or have any requests about hair, please learn our return policy and contact service@laavoo.net to serve you.
Return / Exchange Conditions:
1.The hair should not be used. We don't wish our hair was used for a short time enjoy and be returned after use.
2. The hair doesn't accept return after dyed. Our hair has been color altered and processed. We don't accept returns if the hair has been second colored.
Also, the hair can't be cut or destroyed. If it's our quality problem, we will take responsibility for that. If you have damaged hair and withhold this information, we will no longer provide after-sales service.
3. We only accept returns who communicate with us, telling why and what you want to return, and we will note your information. We will offer after-sales service to you to solve all of your problems. We don't want to receive a return that can't match any return record.
Once the goods are dispatched, order cancellation and rejection are not supported, and we will not bear the costs incurred.
If you no longer need this order, please contact customer service in time to provide you with a solution.
4. If you return for a full refund, we can't refund the shipping fees. Because we actually have offered the shipping service which you paid.
5. Don't return if you keep the hair over 30 days. After 30 days you received the hair, the package couldn't be returned cause the keep status might let the hair bad situation. When you get the hair, please check if you will keep the hair as soon as possible that early.
These conditions won't happen if we communicate well and understand each other. We always wish you have a pleasant shopping even you don't need it anymore.

Want to know more about the return& refund service, click here to check.
Have question? Ask an Beauty Expert