What are the Hand-Tied Bundles?
What are the hand-tied extensions? 
 
Hair extensions offer so much versatility. You can try different lengths, hair colors, and styles at the drop of a bundle. Aside from varying hair options, there are also many different techniques used to install extensions. Some of the most common practices are clip-ins and sew-ins, but another popular method stylists are using in salons is hand-tied hair extensions. If you're fascinated by intricate beauty techniques, you may have already spent some time scrolling through videos to see the satisfying hand-tied extension technique.

This method might also be brand new to you. If you're thinking about trying hair extensions, this process could be of interest if you're looking for an extension installation process that keeps hair healthy by preventing breakage while adding length and fullness (when properly applied, of course). 
Many people believe that the name "hand-tied extensions" is derived from the application process using a string and needle. Actually it is not the way we applu them, it is the extension hair itself. When any stylist is saying it's"HAND-TIED"..she's referring to the ACTUAL extension hair. She is not going to tie you hands AT ALL!
So Hand-tied extensions are a method where a stylist attaches beads onto a row of a client's natural hair, similar to the beaded weft method. The detailed process is ideal for those looking to add more volume and length that looks natural without putting too much tension on the scalp or hair.
Hand-tied hair extensions is that the stylist attaches wefts onto the row of beads by hand-tying the wefts in with cotton or nylon thread. The number of rows and wefts used depends on the client's hair density, length, and overall desired end result.
Hair wefts are a grouping of hair strands woven into a fine strip of cloth and can vary in width. 
Hnd Tied Hair Extensions include multiple rows of "hand-tied" wefts sewn to beaded attachment points that incorporate string\cotton yarns.
Hand-tied weft hair extensions require no tape, glue or heat for application.  These are a collection of pieces that have been pre-cut and sewn by hand to create the smallest weft-size possible. Pieces SHOULD NOT be cut on your own as they will unravel and become unusable. Hand-tied wefts can be used to add fullness and length, all while blending seamlessly to your natural hair and texture.
Why we choose hand-tied weft?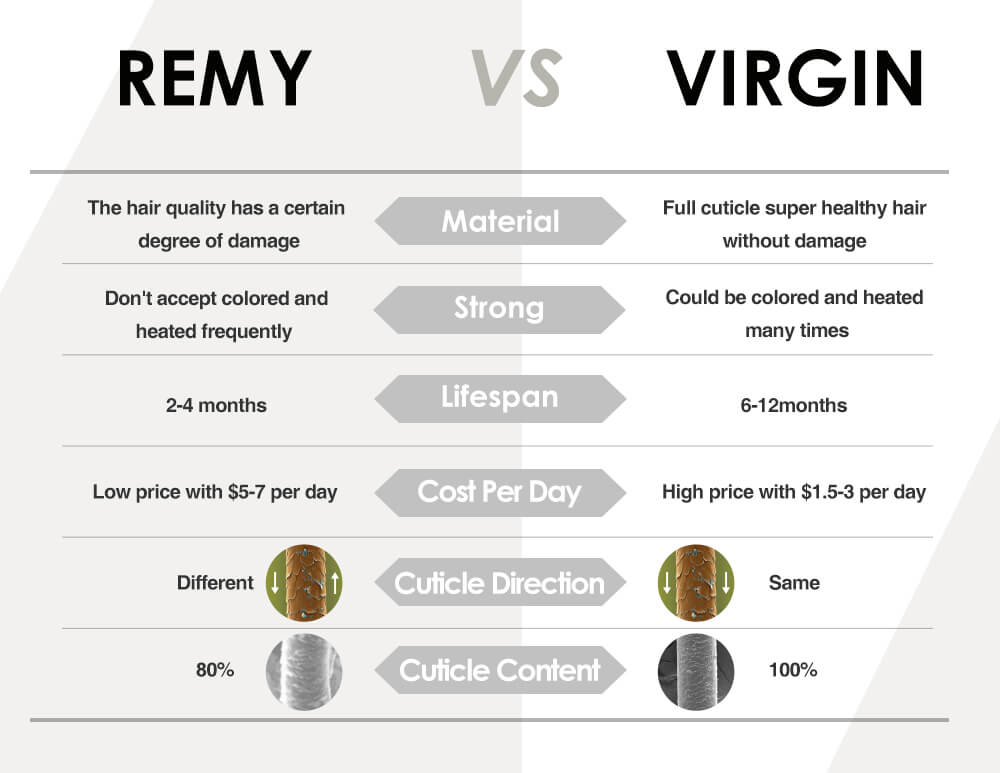 Hand-tied weft is virgin hair. Virgin hair is the top quality hair material. It can last for 6-12 months with good care.
Virgin hair is chemically unprocessed human hair, also known as Pure virgin hair, it has to be 100% pure. It cannot have gone through any kind of chemical process. It has not been permed, colored treated, dyed, bleached, blow-dried.
Virgin hair is from one single donor so each bundle you buy should from the same donors(the donor could be Indian, Malaysian, Brazilian, etc). This has not been exposed to any kinds of harsh agents and the cuticles all still have to be intact and running the same direction.
Virgin hair is the best product among all the hair extensions, it is more precious and expensive. the cuticle is still intact and all the hair is running in the same direction from root to tip. Virgin hair bundles are going to be the some of the most expensive hair that you can buy but it lasts longer than any other types of hair extension.
The difference between Hand-Tied Weft and Machine -Tied Weft
The picture above shows you a hand tied weft and a machine tied weft.

Hand-tied weft:Much thinner, larger and lighter than typical weft. This "thinnest" lets the hair lay flatter against your head, giving a more natural look. The hand tied is smaller along the seam line and therefore makes for a more petite, flatter fit on the head. Each weft is made by hand, small strands at a time. One row can be stacked up to six wefts for maximum volume. These cannot be cut and must be folded only. The wefts are much more delicate for at home care, however tend to be much thinner and easier.
Machine weft:Thicker wefts that come in one long row, and are cut to the clients head shape. Ideal for clients that are medium to thick in texture. These can be used to create more volume and come in longer lengths. Although the top is a little more bulky, they can be deconstructed and customized for your density. A machine tied weft can still be used in any"weft method"of your choosing.
Both extensions  are so customizable, easy to hide, no gapping, and never looks"stringy looking for the most natural result.
Just pick what's right for you!