How to do cute hairstyles for the first day of school
Getting ready for school after holidays is undoubtedly tough regardless of your age or grade. Here are some of the ways to do cute hairstyles for the first day of school. 
Twisted half-hair updo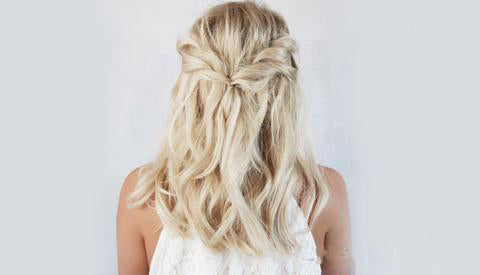 If you like or fancy your hair out your face but do not want the whole of it pulled back, a half-up hairdo is what works for you. People with straight hair have difficulty in getting some volume in their hair, so the trick to get around this is to the twisted half-up.
Snake Braid
When you are running late, the snake braid is one of the best hairstyles. It only requires a few minutes to get it done, and it suits all types of hair like curly, straight, long or short hair.
Fishtail Braid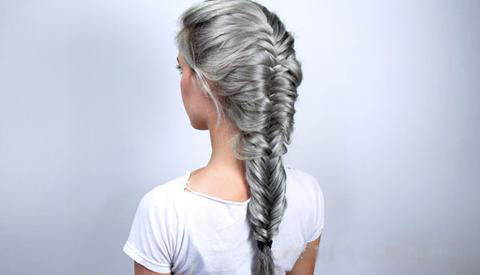 It is one of the most popular styles of braids. It is perfect for the most relaxed days of the week. Fishtail braid looks casual and simple yet quite sophisticated. It takes tons of technique but worth the time and trial. If you accomplish this cute hairstyle on the first day of school then you will end up looking very pretty.
Braided side bun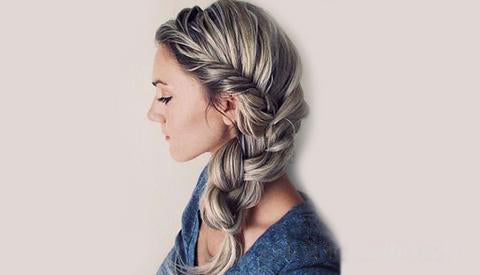 It is more beautiful than just a simple hair bun; putting in a side braid is the best way. The idea of combining two different hairstyles technique into one is always good, and with few steps, it works out. It is not only considered fit for a formal occasion but also a hairstyle that you can throw in any other day.
Loop sided ponytail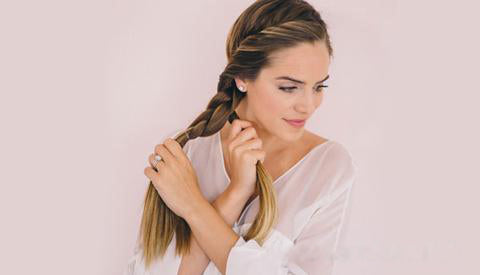 This hairstyle is best for second or third-day hair as well as oily hair that you want to keep out your face. It adds details to the ponytail and makes it look more classic.
The waves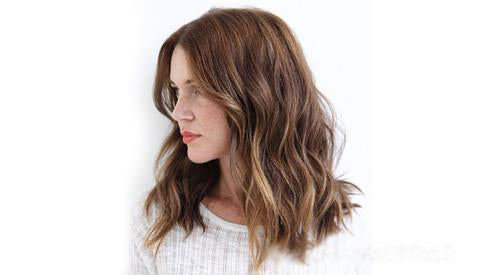 They are perfect for those people who like the wavy hairstyle. If you have naturally straight hair, you will probably need to use a curling iron to add some waves to your hair. This hairstyle helps you to keep things casual yet formal on your first day of school
Loose curls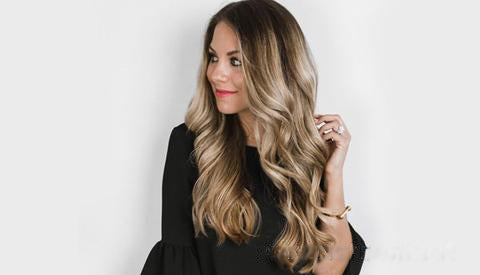 They have become one of the most popular and preferred hairstyles for young ladies. It is easy to recreate, and one of the great things about loose curls is that they last long provided that you have taken measures that ensure they stay curly.  You don't require a curling iron for loose curls, and you can wear them by themselves and with also any hair accessories of your choice.
A wrap around ponytail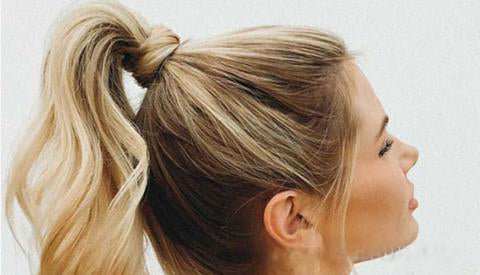 A ponytail is one of those hairstyles that anyone can recreate. It is an easy and quick hairstyle by adding some special touches to it. It can be done with or without bobby pins.
Sock Bun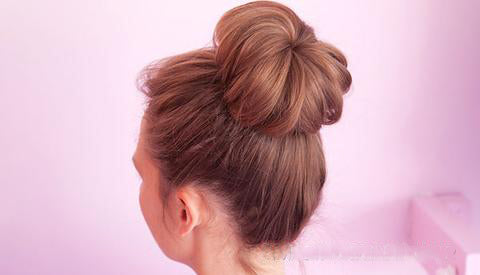 It is so easy to pull off this type of hairstyle. It makes you effortlessly look polished. The sock bun looks like an incredible hair creation, but it is not. Anyone can create this hairdo. You can use a sock where you have to tie the hair into a high ponytail and then insert the pony in it. Position sock near its end and start rolling down while tucking the hair until you reach the end. There you have the sock bun which is pretty easy and quick to do.
Bohemian messy braid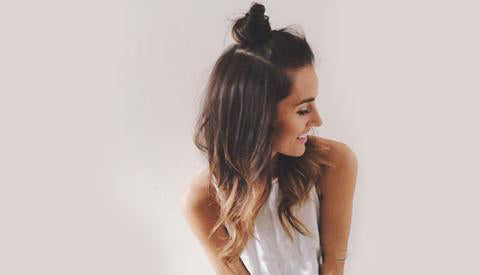 It is widely known hairstyle that is casual. It is said to be peaceful and makes one looks approachable and brings a sense of tranquility and as the first day of school you need that.
Half up knot top knot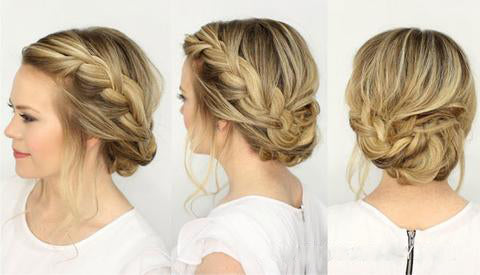 This hairstyle is pulled off by sectioning the hair into two, half up and half down. The half up is taken to create a bun. You can go messy on it if you want to and leave some strands hanging around for a more unkempt kind of hair look.
Multi-braided bun
This braid and bun mixture is recreated adding braids to your ponytail. You can work them into a bun and a side braid for a kick start. It keeps you fresh during high or warm temperatures. The way of getting around this hairstyle is to add as many twists as you can to the bun to make more beautiful and popping.