Hair Colors For Summer
Hair colors for summer

Summer is the season for traveling and taking fashion photos. Does it feel like nothing new in just changing into a colorful dress?
Just change your hair color! Summer is always colorful, you have seen dull black hair too many times, do you want to dye your hair again?
Warm tones like gentle khaki brown and caramel milk tea are more suitable for autumn and winter, making you look warm.
And summer is completely 1000% suitable for all kinds of refreshing light hair color! The white gold is advanced, the purple hair is dreamy, and the pink hair is as sweet and cool as peach sparkling water.


Light blonde

Light blonde can be said to be the color that girls most want to try! When we were young, the Barbie doll we loved to play with had long light blonde hair. With golden hair, you can feel like a princess on the run. Those with a little baby fat face are very suitable for blond hair, because light hair color has a sense of expansion, which not only looks like your hair volume is large, but also can make your face small.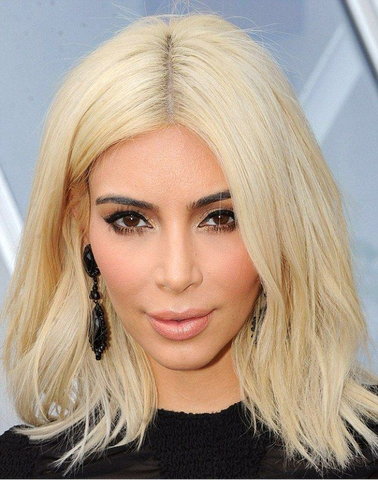 Kim's blonde hair is another touch, she's best known for her light blonde hair! Although she is very beautiful with black hair, she immediately becomes super fashionable and stunning when she dyes her hair! It looks super sexy with thicker makeup, and the hairstyle in life has its own style, sometimes cute, sometimes sexy, sometimes lazy, with light blonde hair, the whole person is more changeable.

Pink

Compared with light blonde, pink hair will set off light skin very well. If it can be matched with makeup, it will be an excellent choice for energetic parties and various fashion events. With a light-colored skirt in summer, it is also easy to take pictures.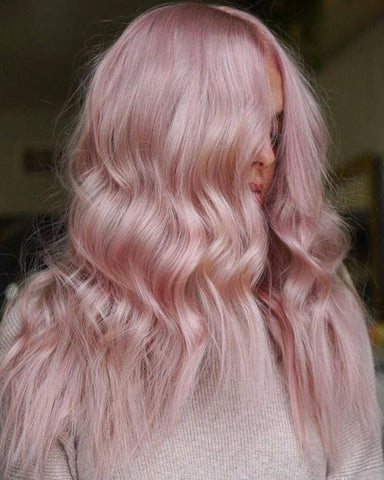 The light pink hair color with lower saturation is more white, suitable for people who want to create a style like a fairy tale.


Red 

If you want it to be suitable for everyday use, you can consider darker red hair. It suits our skin tone especially and is very versatile. Bryce Dallas Howard's vivid red hair is like born in the salon, but it's actually her natural hair color. A lot more flair and sexier than black hair. If you want to be more unique, you can also add some orange tones to the red hair, which is friendly to both cool and warm skin tones.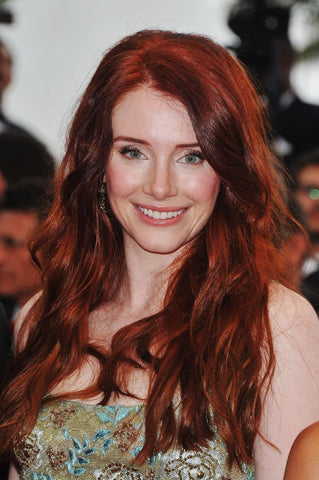 You can also try a darker rose color, which will not be too exaggerated in indoor and outdoor light, and will fade more slowly.


Don't want to dye your hair?

If you want to avoid the damage of repeated hair dyeing, you could choose our hair of  #1B virgin hair, it's 100% natural human hair, which can be dyed in any color you want, just have a try!