Do You Really Know Hair Weft?
When we talk about "weft" hair, there are variations of how these wefts are made and look. Share Hand-tied wefts and machine wefts and flat silk wefts are often confused to be the same at first glance because they look quite similar. However, there are key differences between the three.
If you are confused of choosing weft kinds, just check here what they are to help you make the decision.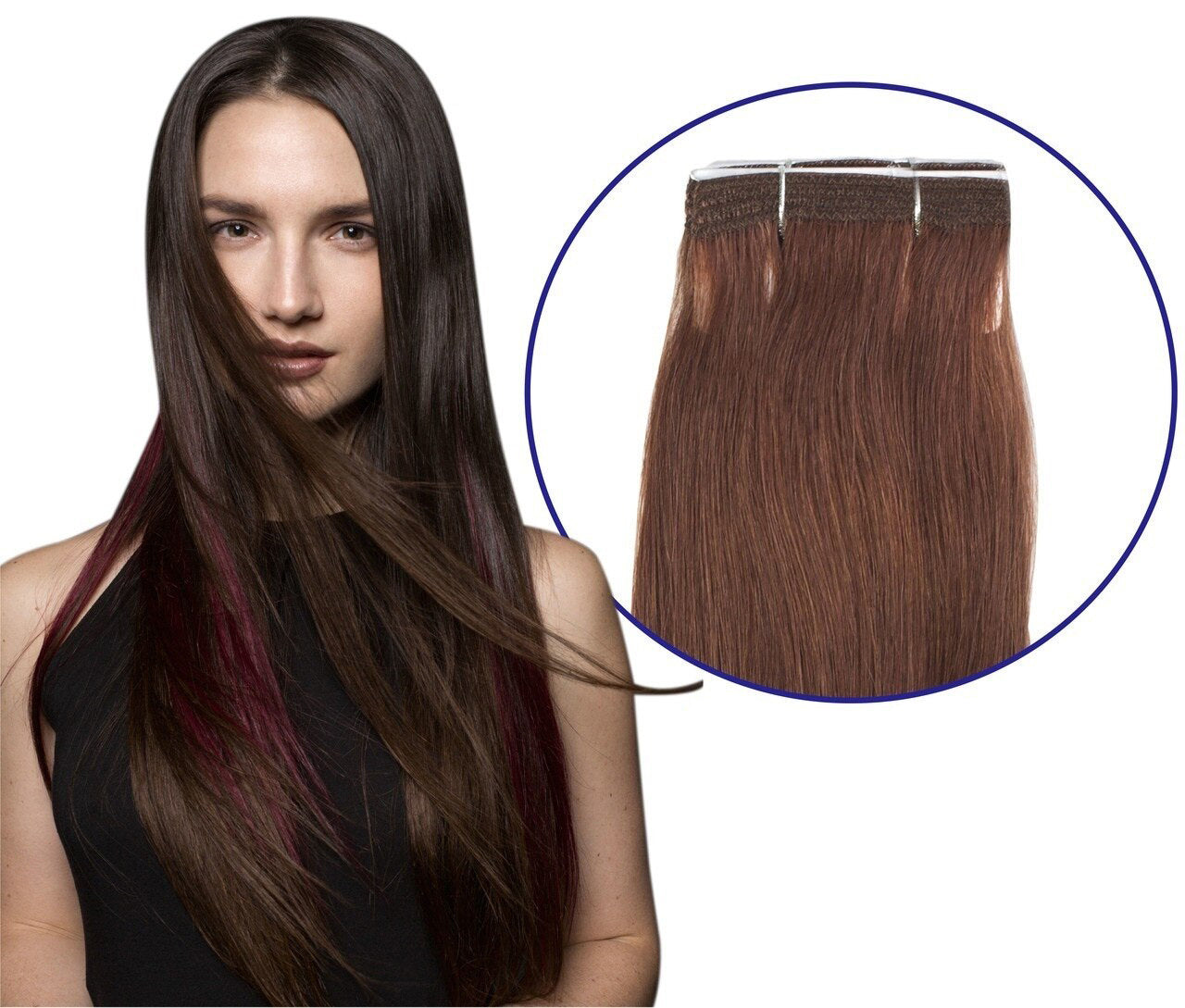 Machine weft is hair that has been sewn-in together using a machine. In order for the machine to sow in these hairs together, there has to be enough hair to catch the needle and thread. If the machine does not catch all the hairs at once,shedding can occur. Nonetheless, it is just excess hair,nothing to be concerned about. The lining of this type of weft is thicker than a hand-tied. Which also results in having thicker density for that needed volume. Machine weft is very commonly bought and used. Our machine wefts comes in 100 grams/pack and with one piece. You may need 1 - 2 packs for a full installation.
How long can it last?
between 4 to 6 months. The extensions can last between 4 to 6 months if cared for properly.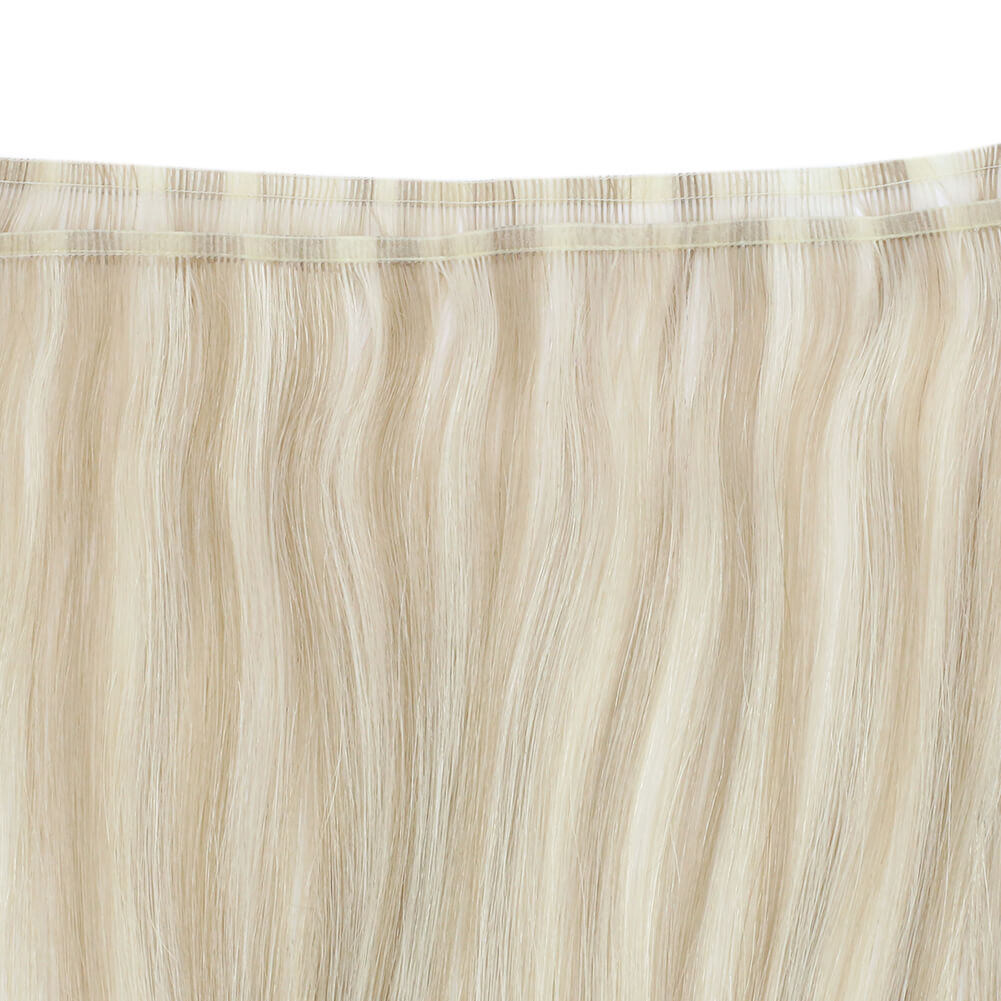 Flat Wefts are a hybrid weft which provide the thin attribute of a hand-tied weft, while allowing the weft to be customizable and cut like a traditional machine weft. Flat Wefts are sold in 50 grams per pack. 3-4 packs are recommended for a full application.
In addition, flat silk weft is a thinning form of human hair wefts. To avoid hair shedding problem, manufacturers add double-stitched to make it firmer. In other words, this hair is a weft sealed by a super-thin piece of silk base. Often, these flat silk weft hair extensions are thin flat, about 1mm in thickness and 10 mm in width. The hair extensions are utterly safe to attach to your head as they have no silicone and are made of pure human hair.
How long can it last?
between 5 to 7 months. The extensions can last between 5 to 7 months if cared for properly.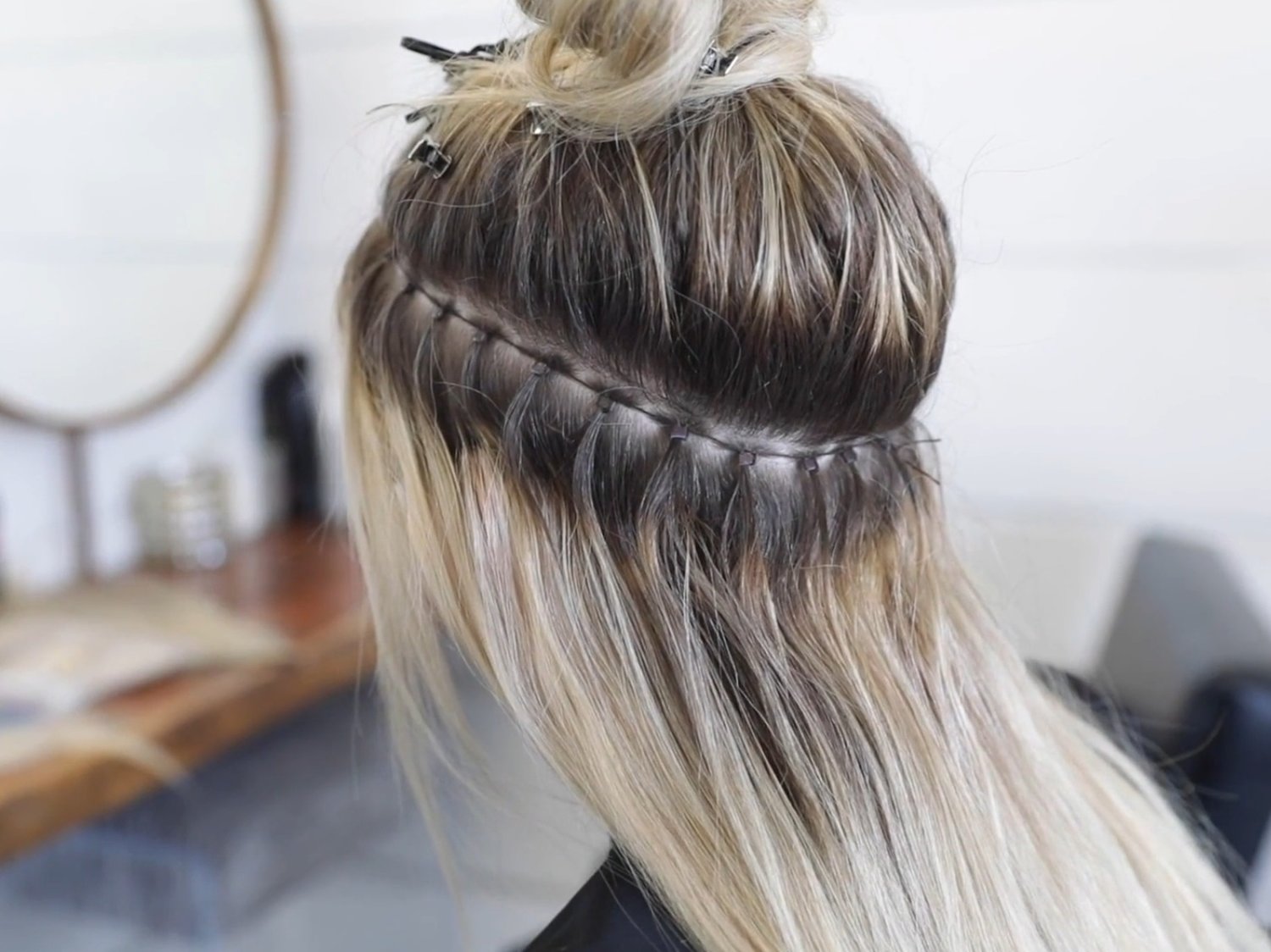 Hand Tied Wefts are sewn together by hand, making the weft portion of the hair much thinner than Machine Tied Wefts. When adhered to the natural hair, Hand Tied Wefts lay flat against your scalp to provide a natural look. Hand-tied weft hair extensions require no tape, glue or heat for application. These are a collection of pieces that have been pre-cut and sewn by hand to create the smallest weft-size possible. 
How long can it last?
Generally, hand-tied extensions can last for about 6-9 months before needing to be redone. But the time between appointments depends on how fast your hair grows and if you're taking the time to care for your hair properly.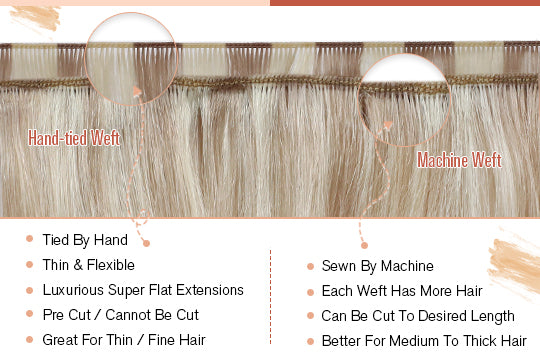 Use for machine weft
1. Add clip s to the machine weft remove daily
2. Glue on the machine weft to own hair add volume
3. Sew on using braided or beaded tracks for longer attachments
Use for hand-tied weft
1. Great for integration with hairpieces
2. Adding natural volume to thin fine hair
3. Used for natural beaded weft attachments