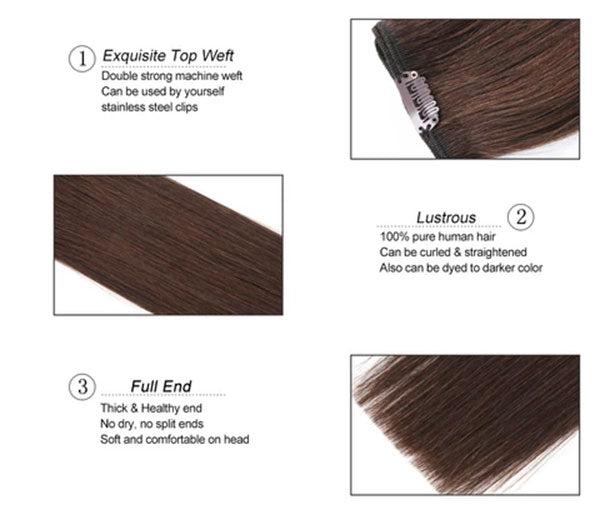 First decide the place to apply these clips. There are two method offered to you. Choose where to place according to the number of clips and your head size.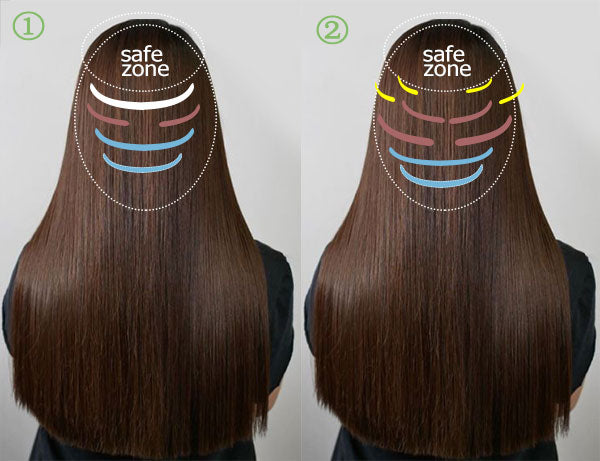 Follow the steps to apply the clip in hair.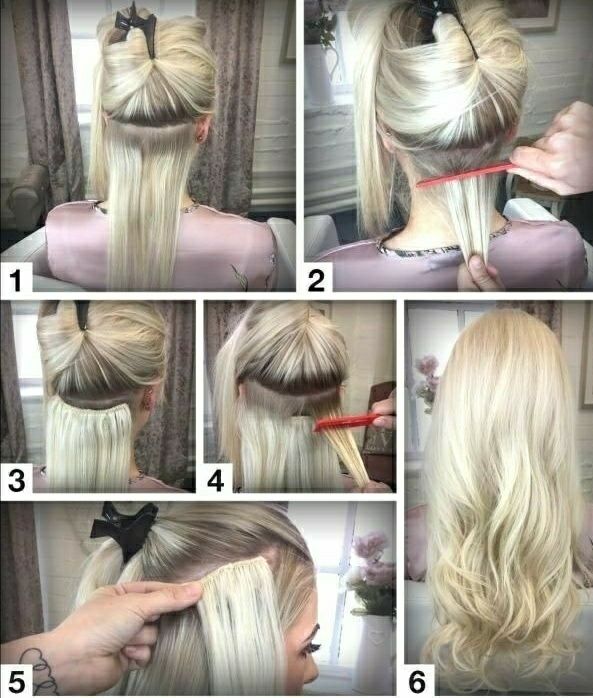 1. Using a comb, make the first section on the flattest big on the nape of the neck.
2. Blackcomb the hair along the line.
3. Clip the hair in.
4. Move up 1-2 inches above and repeat.
5. Top Tip! Angle the smaller side pieces into the face to avoid any corners sticking out in the crown of the head.
6. Instant thick hair.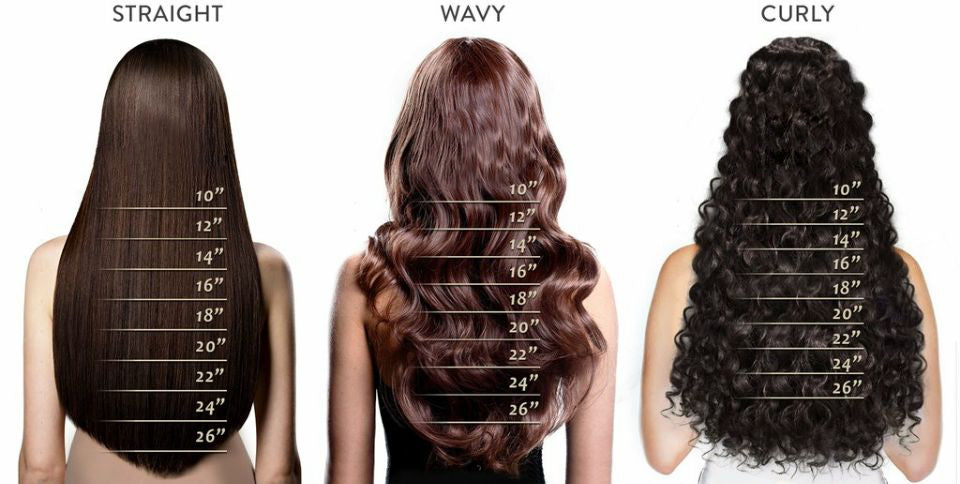 Please don't hesitate to contact us about your problems. We will try our best to make you a happy shopping experience on LaaVoo.


1.Get it really wet.
2.Use a small amount of shampoo. A squirt the size of a quarter is enough.
3.Massage the shampoo into your scalp. Don't scrub the scalp too hard.
4.Rinse really well, until you don't see any more bubbles or suds on your head or going down the drain.
5.Gently dry your hair with a towel.
6.Comb it out carefully with a wide-tooth comb, especially if it's curly. Don't yank or tug on it, because that can break the hair or pull it out.
7.Let your hair air dry whenever you can. Hair dryers can be tough on hair.


1. Due to the effect of light and monitor's brightness, there could be some slight differences between the color tome of the photo and the actual item.
2.Because the hair color is through a special chemical treatment, it can only be dyed from lighter to darkest. Don't bleched the hair. Please make a test before you color it.
5.The first time you used, slight hair loss is a normal phenomenon. And you can self-pruning the hair according to your need.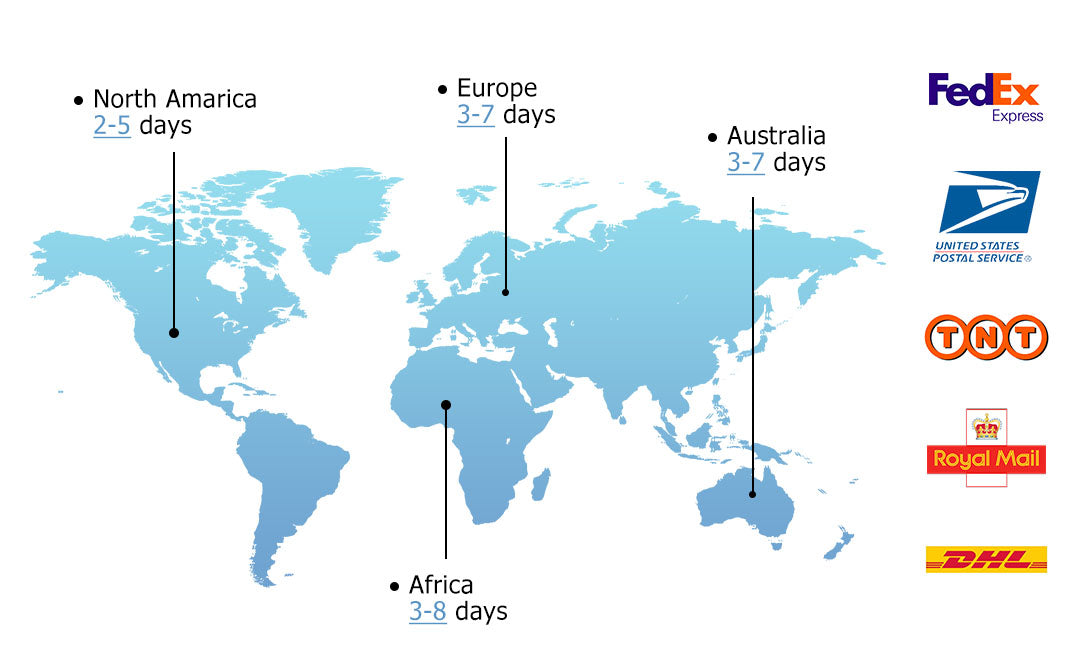 Want to know more about our shipping, please check on Shipping& Delivery page.
LOVE OUR HAIR, ENJOY YOUR LIFE!